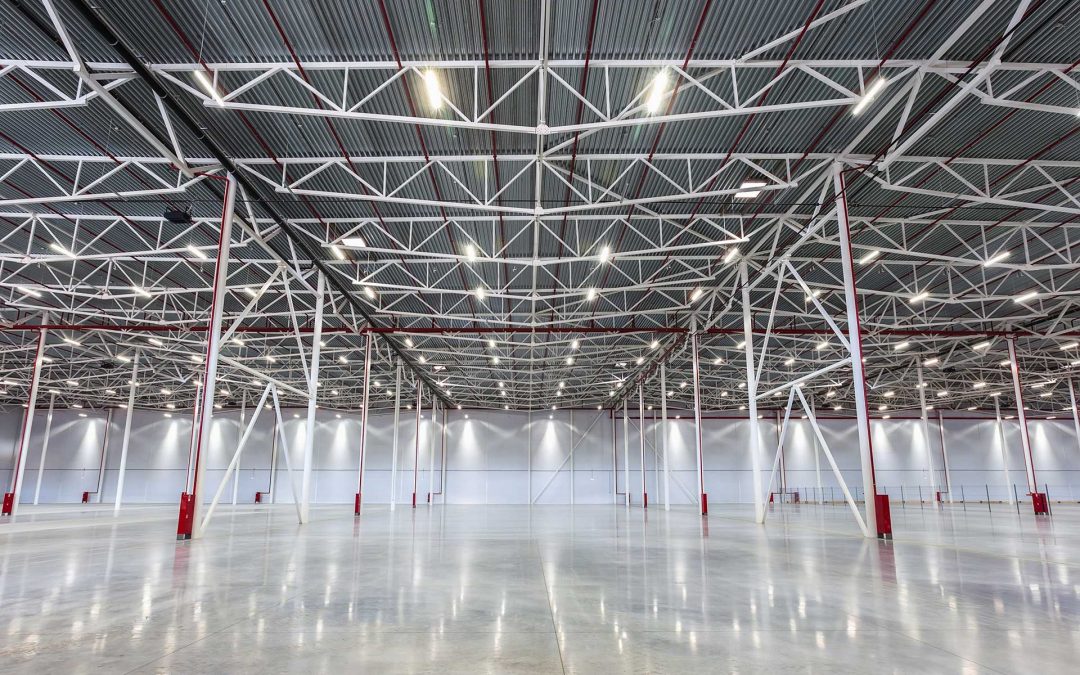 We have encountered many different needs warehouses may face and we have an answer for every one of them! Unsealed concrete slabs are vulnerable to abrasion and heavy release of concrete surface layer often called dusting. Heavy loads and frequent traffic increase the vulnerability and cause deterioration and cracking leaving a once beautiful slab a bumpy, dusty mess.
–
Warehouses require strong, abrasion-resistant flooring that can withstand heavy loads, fork lift traffic, and other industry specific needs.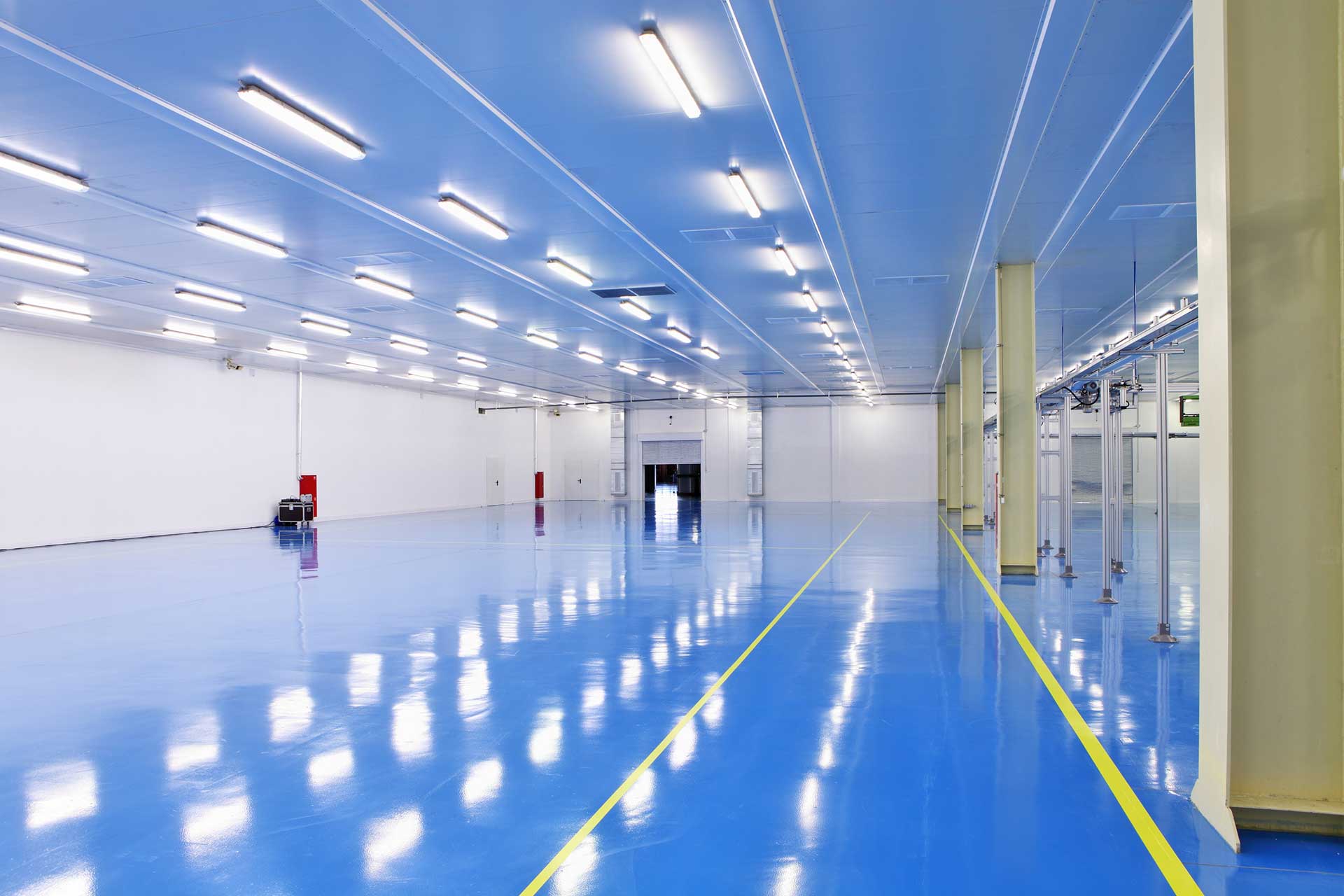 Thermal cycling of concrete is a big concern for warehousing many food and beverage items that require a floor coating system to be able to withstand the drastic temperature fluctuations of such an environment.  Warehouses that typically drag pallets and heavy items across will need a high strength aggregate epoxy coating system that can handle extreme abuse. A warehouse for growing herbs may simply want to eliminate concrete dusting and enjoy the benefit of increased visibility and brightness that comes with an epoxy floor coating system. While some environments will be more dangerous and require a floor coating system ready to handle volatile, toxic, or corrosive chemicals and provide an environment designed to store said chemicals.
–

Floor Coating Systems for Every Need!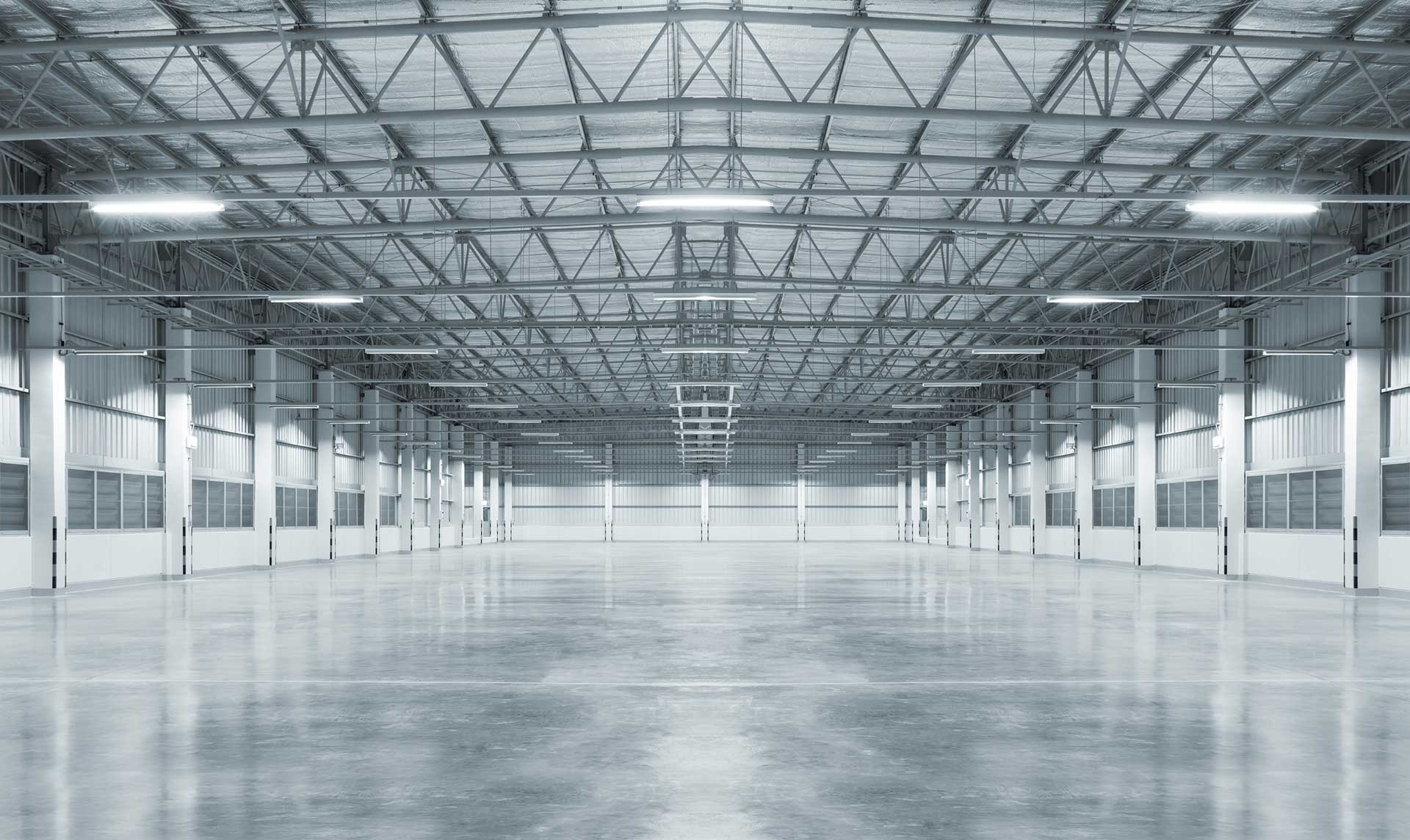 Forklift traffic is a part of managing goods in a warehouse that can't be avoided, however they can be dangerous. Creating safety walkways and forklift zones with custom tinted epoxy coating systems greatly decreases the risk of an accident or tragedy. Slip resistance is critical for areas where foot traffic is common and mitigates any risk of injury due to a fall. Safety color or custom color tinted coatings control the flow of traffic and ensure compliance with safety regulations.
–

Flooring Solutions to Enhance Worker Safety!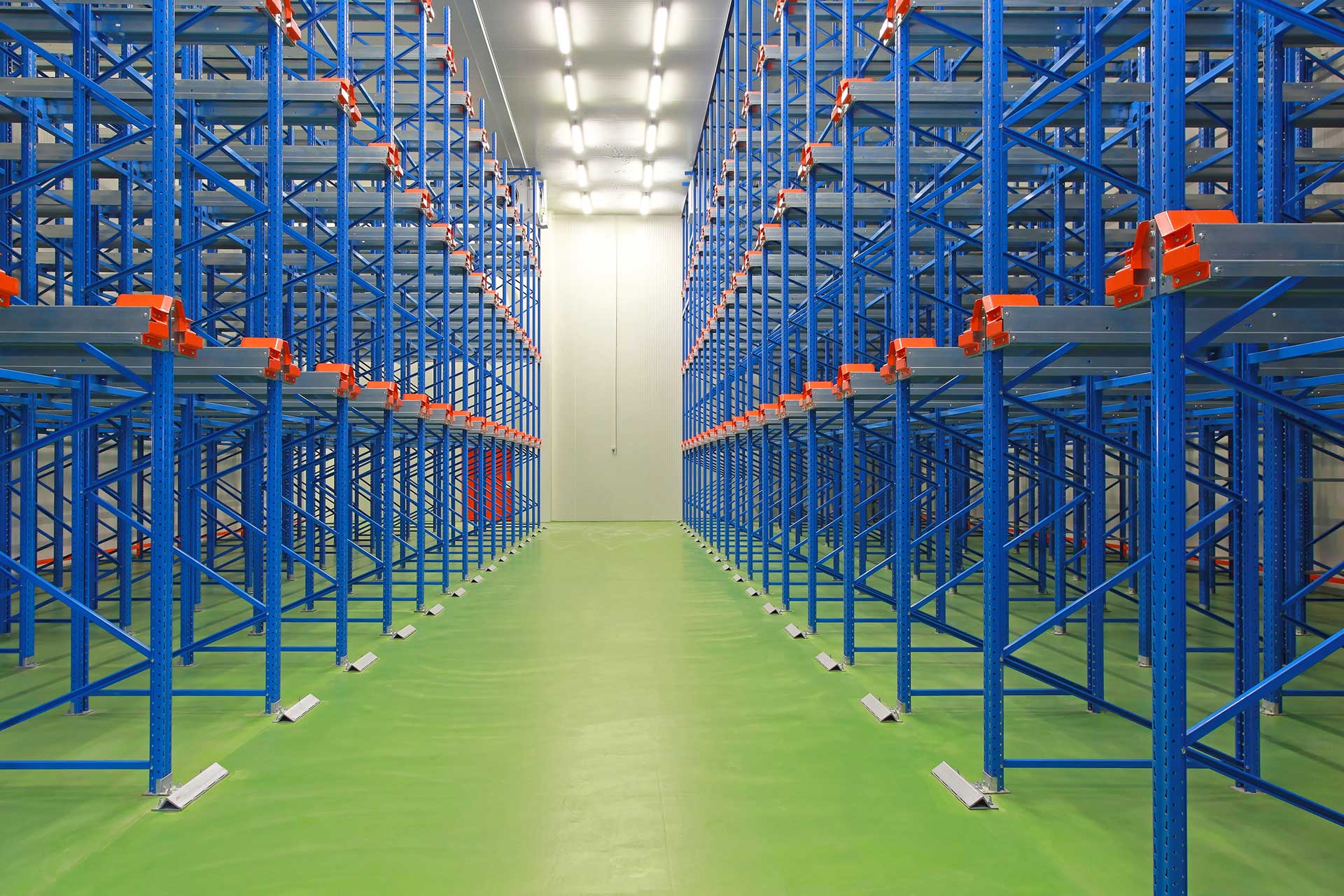 Epoxy floor coating systems and other high performance resinous flooring systems installed over the concrete substrate can repair concrete deterioration or surface damage while enhancing the compressive strength, impact resistance and load-bearing capacity. Incorporating different additives and functionalities of your epoxy floor coating system.
–
A beautiful, seamless surface that can withstand the abuse of industrial operations while increasing productivity and safety!