EZ-Clear Product Benefits:
EZ-Clear is a true clear thick mil and self leveling epoxy system. It comes with 100% solids epoxy primer, 100% solids epoxy body coat, and a urethane top coat. Furthermore, it is designed to give you the industrial looking floor that will last decades. Consequently, this system has a high amount of strength with a high amount of durability. In conclusion. it's an economical way to get the benefits of an epoxy system such as increased durability, prevent concrete dusting and degradation, provide an easy to clean, and maintain flooring system.
*Thick mil adds an extra, thick 100% solids clear epoxy coating to provide extra durability, abrasion resistance, enhanced consistency and shine. 
Great for the Clean Industrial look.
Urethane topcoats are for added chemical and UV resistance as well as slip resistant and matte finishes. 
---
● Low Cost
● Long Life, often lasting a lifetime
● Extremely Durable, High Strength
● High Abrasion Resistance
● Seamless System For Easy Clean ability
● Thermal Shock Resistant
● Stain Resistant
APPLICATION AREAS
---
● Living Areas ● Warehouses ● Garages ● Lobbies ● Showrooms ● Warehouses ● Patios ● Kitchens ● Offices ● Labs ● Industrial ● Auto ● Dealerships ● Restaurants  
● Interior and Exterior Installations (With EZ-OUTDOOR System)
● Also install over concrete, wood, and even existing VCT.
FINISHES
---
Appearance can be either High Shine or Matte in finish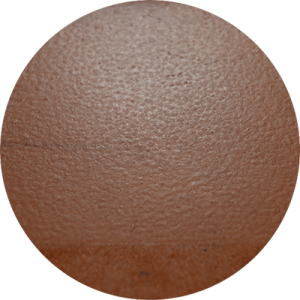 TEXTURE
---
*Outdoor and Garage systems are typically left with a slip resistant finish. Hence, if your system is going outside, first of all, please verify that you have a vapor barrier. If not then an EZ-Outdoor, also called Liquid Vapor Barrier Coating will be required. 
*For Outdoor Areas Where Smooth Sole Shoes Are Common, We Recommend Adding Extra Slip Resistance Into The Top Coat Of The System. 
● Smooth and Slip Resistant textures are available. Make a note that while texture increases the floor will have more of a matte finish. In addition, custom slip resistance additives are available as needed. Just discuss in area provided.
ADDITIVES
---
● EZ-Shimmer will give a project the pop it has been looking for. Also we recommend that the EZ-Marble choice be as dark or darker than the shimmer color of choice in order to achieve a great finish. Since EZ-Shimmer is a very beautiful additive, we highly recommend it! Also it is a polymer glitter additive that produces a very stunning effect! 
Finally, this additive is amazing over an EZ-Flake system and can be incorporated as an additional epoxy top coat step before the final urethane top coat. 
● EZ-Glow can be very subtle but extremely impactful. The most noteworthy feature of EZ-Glow is that it soaks up the light it is exposed to during the day and reemits it whenever the lights go out at night. It is absolutely stunning and has the appearance of fireflies all over the floor. Hence, EZ-POXY's favorite!
In addition, EZ-Glow has a huge WOW factor to it. A phosphorescent vinyl flake broadcasted into a clear 100% solids epoxy top coat.
In addition, this additive is broadcasted into an additional epoxy top coat step before the final urethane top coat. 
● EZ-Outdoor is designed to take any of our EZ-POXY systems outdoors by adding a liquid vapor barrier coating. Essentially, it is a two component 100% solids epoxy coating that can help control moisture vapor emission rates up to 20 lb/24hr/1000 square feet. In addition, this primer can be used prior to the application of a variety of flooring systems including; polymeric coating systems, vinyl sheets, tile, cementitious overlays, terrazo, wood veneers, and carpet.
Especially relevant issue that is current is moisture in concrete. Since EZ-Outdoor is a liquid vapor barrier coating, finally it can help alleviate issues associated with moisture vapor in concrete as well!
SUPPORTING PRODUCTS AVAILABLE
---
● EZ-Fix repairs cracks and holes in your concrete.  Immediately coat over and easy to mix formula! Since EZ-Fix is a fast cure material, consequently, you can top coat EZ-Fix IMMEDIATELY after application. Also, your best use is to apply it by marginal trowel, putty knife or other suitable equipment.
Vertical/horizontal applications 1:1 1,228 lineal feet @ 1/8" x 1/8"per gallon   
– Non critical mix ratio allows for quick eyeball measuring 
– Long pot life for ease of application
● EZ-Finish is designed to keep you with the consistent wet look you crave. For foot traffic areas only! In addition, EZ-Finish provides a protective layer over many surfaces. Some of the benefits are; long term gloss retention, easy to dilute concentration, easy application, about 2,000 sq.ft/ gallon per coat.