BECAUSE YOU AND YOUR BODY DESERVE IT!
View Cart
Product successfully added to your cart.
HEALTH FLOORS is a versatile flooring system that can be installed anywhere you would like to have a seamlessly clean environment with added support and give for your body, as well as appealing to an eye.
Retirement home – outdoor sidewalks – gymnasium – exercise area – kitchen floor – office floors – veterinarian office – preschool – playroom – workout floors – yoga studio – living spaces
VERSATILE
Indoor or Outdoor / Work or Play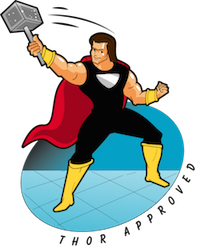 HEALTH FLOORS utilize a new technology to help bring an answer to a problem we all commonly face: joint pain. Years of standing on concrete and other hard flooring has taken a toll on our bodies. We move from point A to point B looking for the next place to sit down. This excessive sitting down is causing more pain as well as imbalance. Our desire to help alleviate these pains combined with our background in resinous flooring brought this product to fruition. Simply put your body deserves this level of comfort so that you will want to stand!
FUNCTIONAL
This floor makes you want to move!
Support your joints and muscles while helping your body function without extra strenuous pressure from the floors underneath your feet. EZ-Give offers next level support to you and your body through the use of our latest flooring technology. What that means is when you look at the surface of the floor, you will see a seamless floor with a hard appearance. But when you step on EZ-Give, your feet will dive in and will be supported by an extra layer of cushion. We just love the feeling of standing on these floors and guarantee you will too!
PROTECTION
 Protect your body from too much sitting or standing on hard floors!
SO MANY COLOR AND FINISH OPTIONS – A DESIGNERS DREAM