EZ-Give is a Revolutionary Flooring System of the 21st Century
S
upport your joints and muscles while helping your body function without extra strenuous pressure from the floors underneath your feet.
EZ-Give
offers
next level support
to you and your body throuth the use of our latest flooring give technology. What that means is when you look at the surface of the floor, you will see seamless floor with a hard floor appearance. But when you step on
EZ-Give
, your feet will dive in and will be supported by an
extra layer of cushion
. We just love the feeling of standing on these floors and guarantee you will too!
Protection
Standing long hours on hard floors will cause you to develop discomfort in muscles and joints.  EZ-Give protects your body from that
Safety
That if our loved ones fall they will feel support instead of pain
Comfort
The floor is where you will want to be; comfort like this has to be experienced and and it can be installed almost everywhere
Versatility
Outdoor or Indoor
Work or Play
Beauty
Standard / Custom / Marble colors / Inlayed images / So Much More…
Cleanliness
Seamless structure with a smooth surface will save you time & efforts while being surgically clean
Function
Different densities and additives for different needs. All available!
Limitless Color Choices & Mixes
EZ-Give flooring system is a versatile combination of seamless cushioned mat coated with EZ-POXY coatings. It can incorporate color choices & mixes from any of our systems, additives, and even custom graphics for design or informing or advertising in the floor. Anything from bold and striking, like the floor we did in the video, to something more classic, monotone, and clean looking.
To see other systems go to our WHAT page
EZ-Give Complete System
Order Now ($99.95)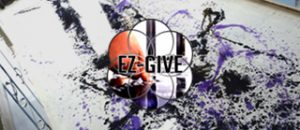 EZ-Give is a Revolutionary System designed to change the way we view flooring. It is time for us to take care of our bodies and truly enjoy the way our feet interact with the ground we walk across. Your joints will be happy and you will look forward to the next time you get to walk across this floooring system.
"Wellness" Mat + EZ-Give Sample Kit
Order Now ($99.95)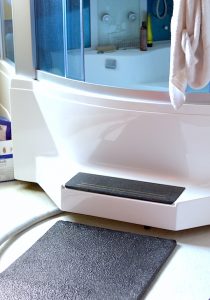 Our "Wellness" Mat offers an opportunity for you to experience a piece of EZ-Give flooring system anywhere you choose to place it. EZ-Give is a floor that has to be experienced to be believed in. One step and you will be sold. Order a customizable mat and receive a sample board for our EZ-Give System.
Areas of Application
EZ-Give is a versatile flooring system that can be installed anywhere you would like to have a seamlessly clean environment with added support and give for your body, as well as appealing to an eye.
Retirement home – outdoor sidewalks – gymnasium – exercise area – kitchen floor – office floors – veterinarian office – preschool – playroom – workout floors – yoga studio – living spaces