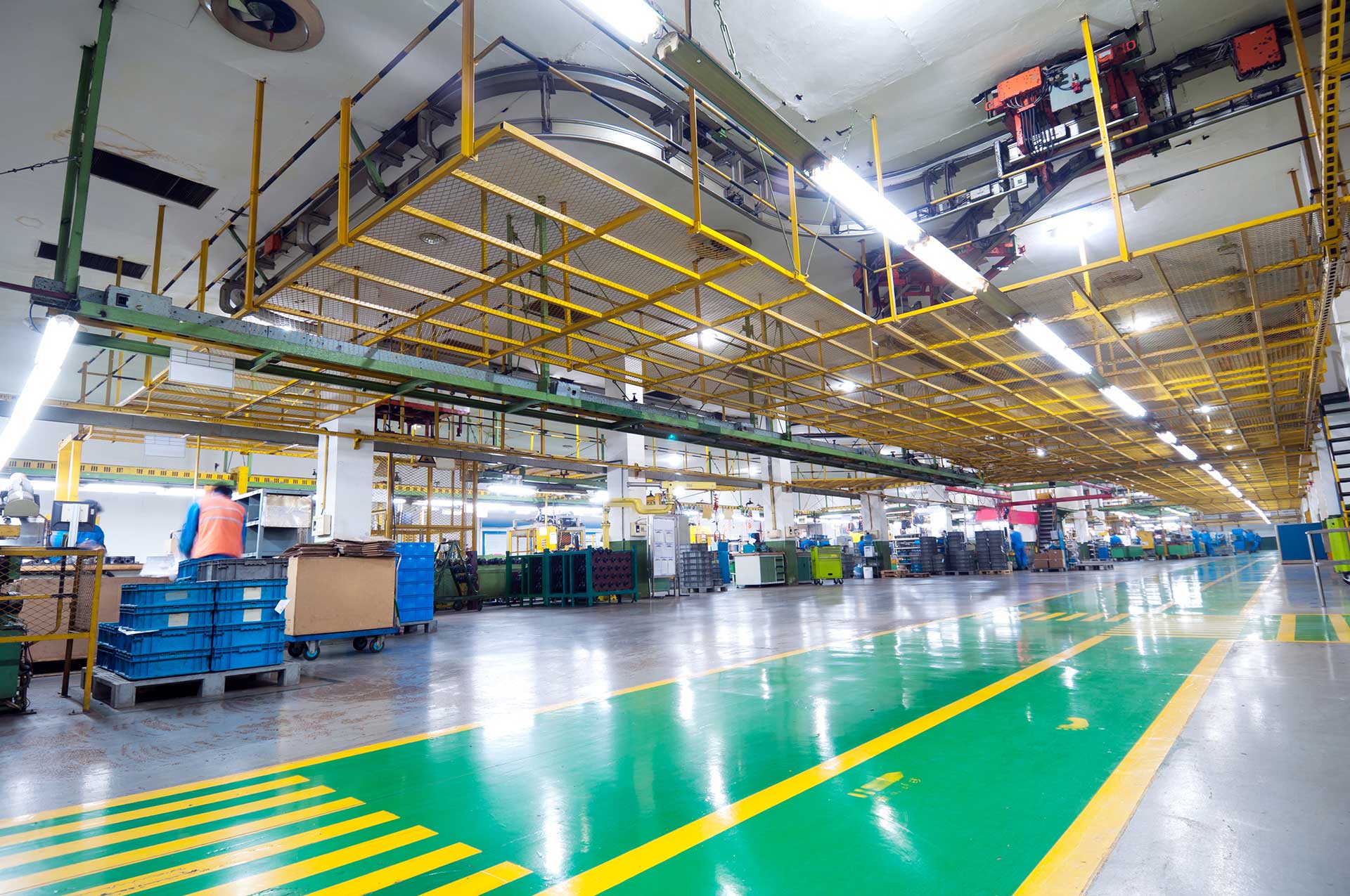 In order for a flooring system to excel in a high abuse environment, several factors must be taken into account. The proper high quality coatings and additives must be used that will hold up to an areas specific needs such as chemical exposure, traffic, safety precautions, pathogen mitigation, abuse such as dragging of pallets or equipment, and any other factor that the floor will have to be able to withstand. Luckily, we have the knowledge and installation experience to make sure your epoxy floor coating system is installed correctly over a properly prepared concrete substrate.
–
Knowledge and experience is crucial and we have it!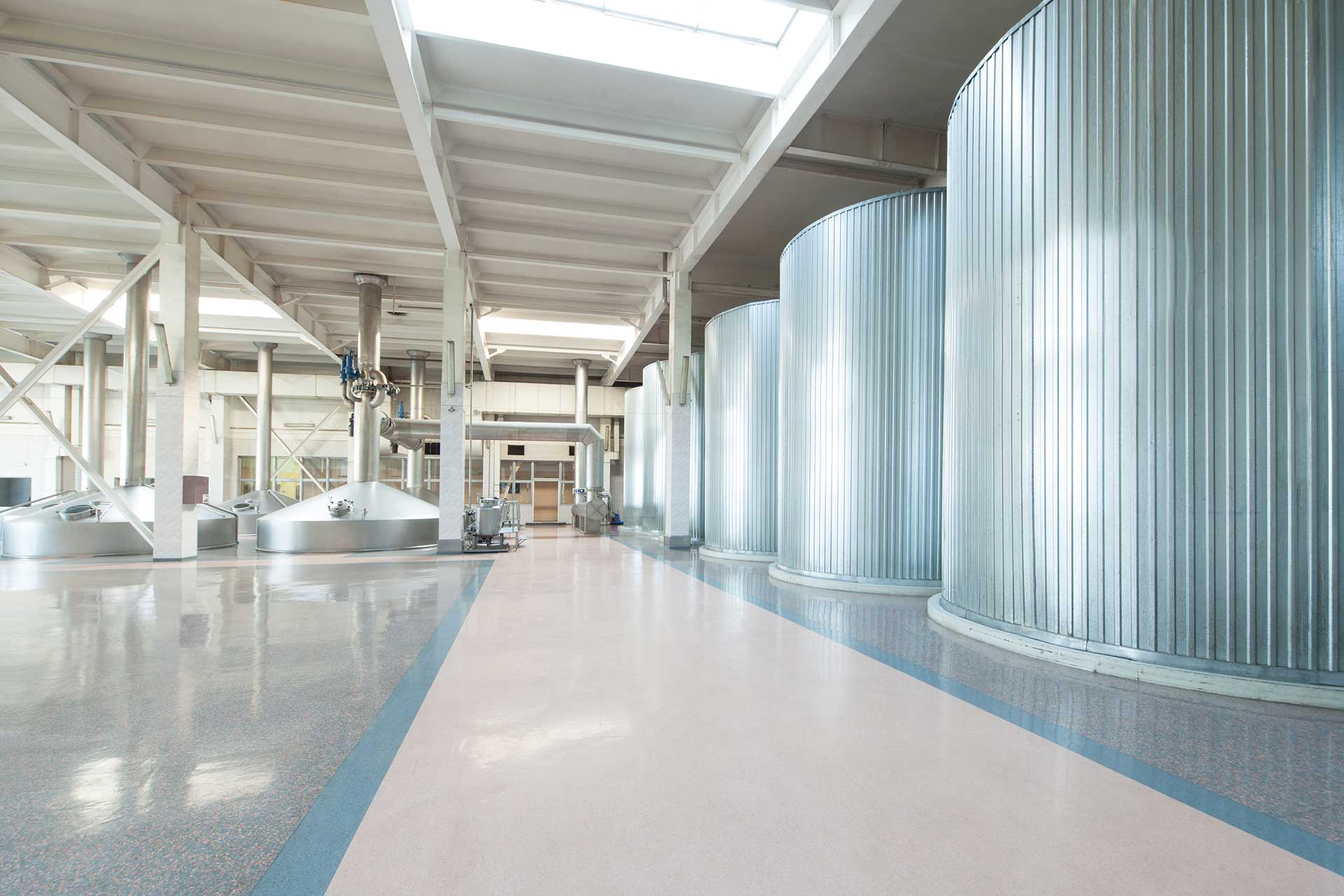 The specific flooring needs of your manufacturing facility will greatly vary depending upon the area's needs. Employee breakrooms and restrooms do well with a full flake epoxy system with a high performance urethane top coat. The full flake additive will increase the lateral strength of the flooring system while providing a certain level of slip coefficient that still allows for an easily cleaned surface. A slab that is properly sloped towards drains and the addition of a vertical epoxy wall system, will allow for easy washing by water hose or squeegee. The seamless flooring system will ensure no areas for bacteria and pathogens to spawn and flourish.
–
Simply put, a seamless floor coating system is the only option for ensuring a truly clean, bacteria and odor free environment!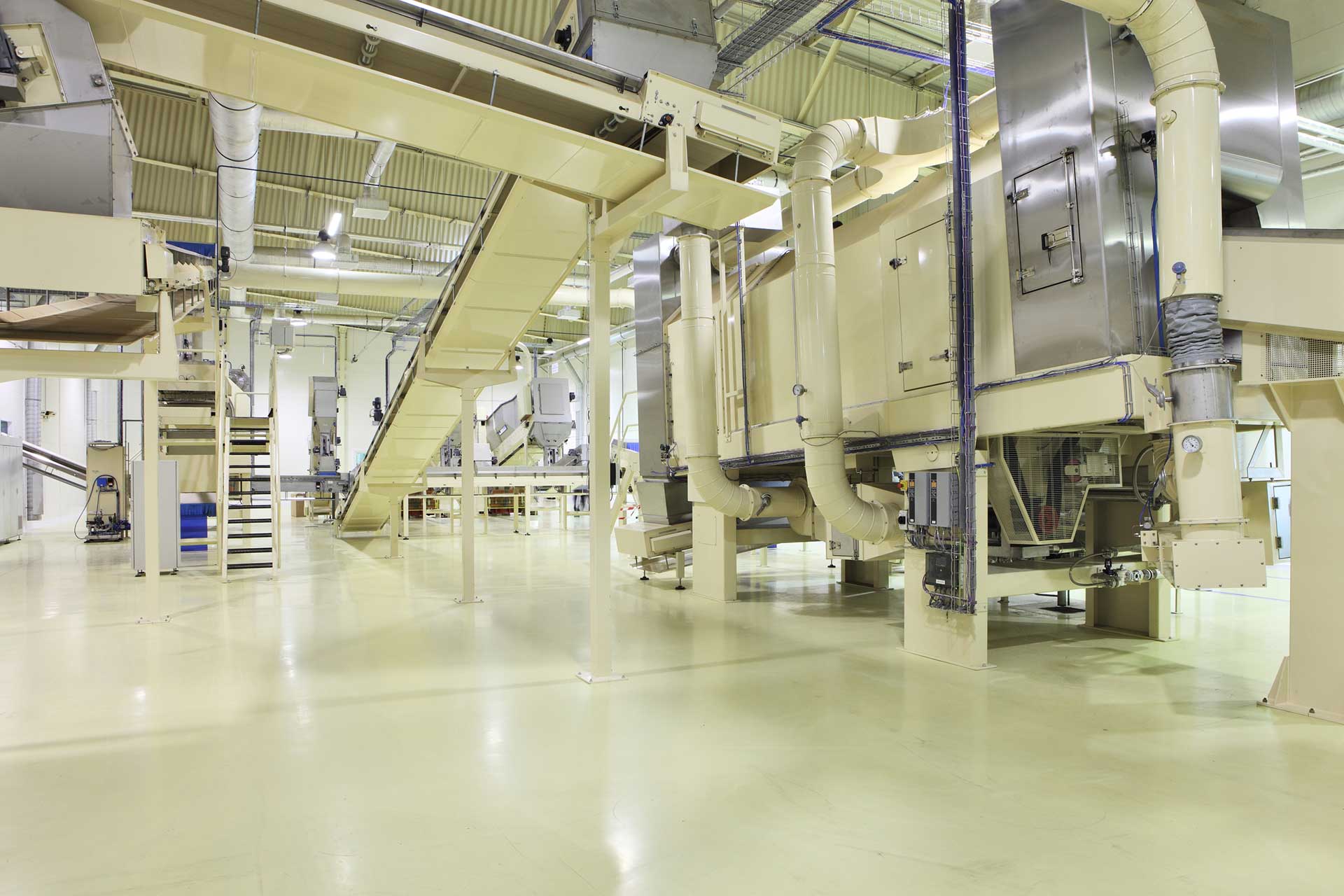 The manufacturing floor and production lines are also areas that deserve specific attention and knowledge. Safety walkways and color coded pathways for forklifts help to minimize and accidents and will ensure that your state's guidelines are being followed. Graphics can be embedded into walkways to prompt specific actions for traffic to follow.  An epoxy sealer will eliminate concrete dusting, prevent spills from soaking into the concrete, and make floor cleaning easy. High performance coatings are available for stronger chemical exposures.  Areas where forklifts are prone to drag pallets or fork will need a high performing flooring system and aggregate over a thoroughly prepared substrate. Topical concrete cutting is necessary in order to give the material a place to roll into which allows for a bull nose effect and stronger edges. –
–
Our Customer Service And Attention To Detail Speaks For Itself!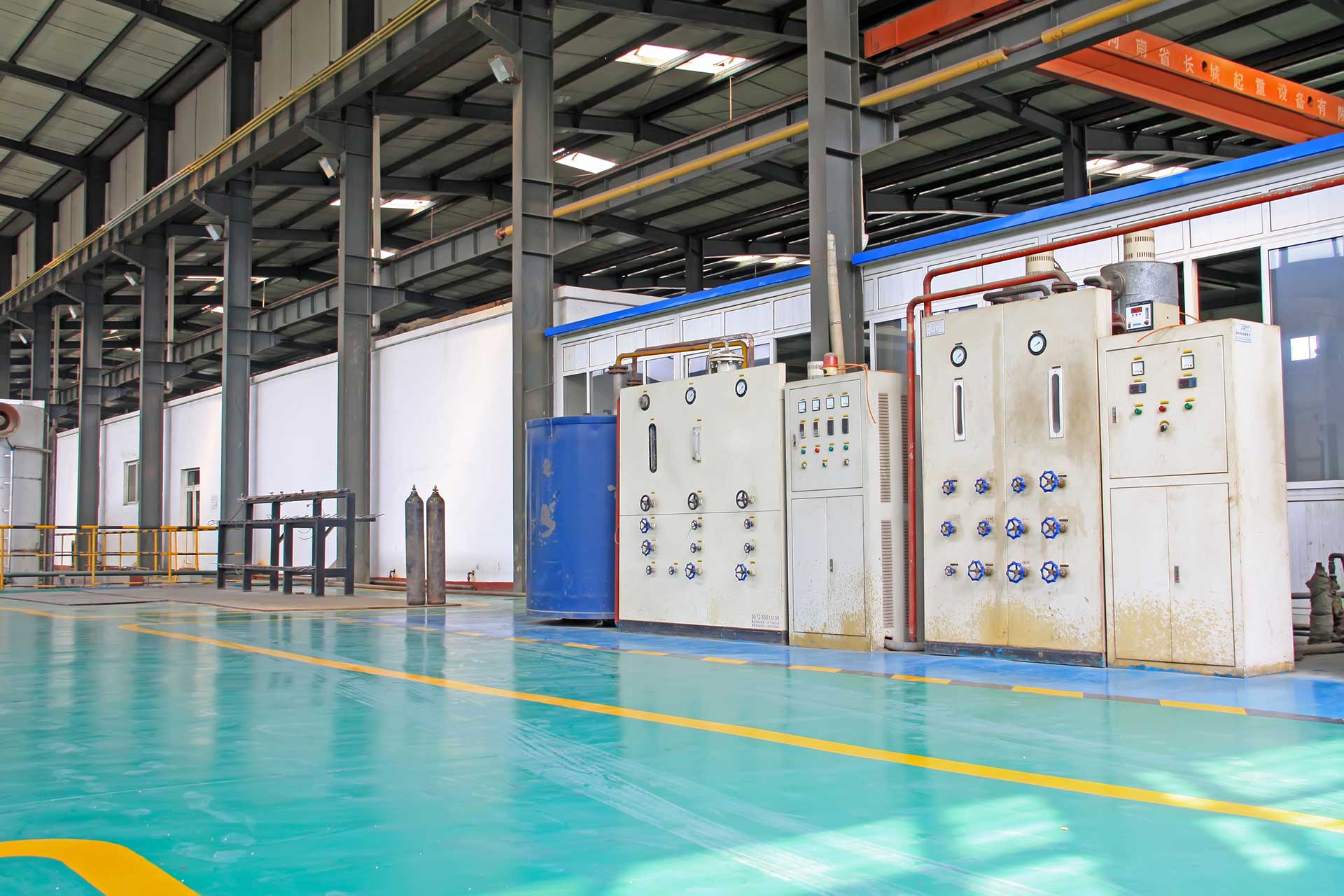 Other areas of need for industrial manufacturing facilities are the offices, showrooms, training areas, and any other area where we need to increase the functionality and aesthetics. A metallic or reflector epoxy system will always make an impression, but so will stained concrete or a flake epoxy system. Whichever you choose, these fluid applied floor coating systems are built to last many years and decades with minimum maintenance.
–
Whatever your concept is, we have the coatings and experience to make it a reality!